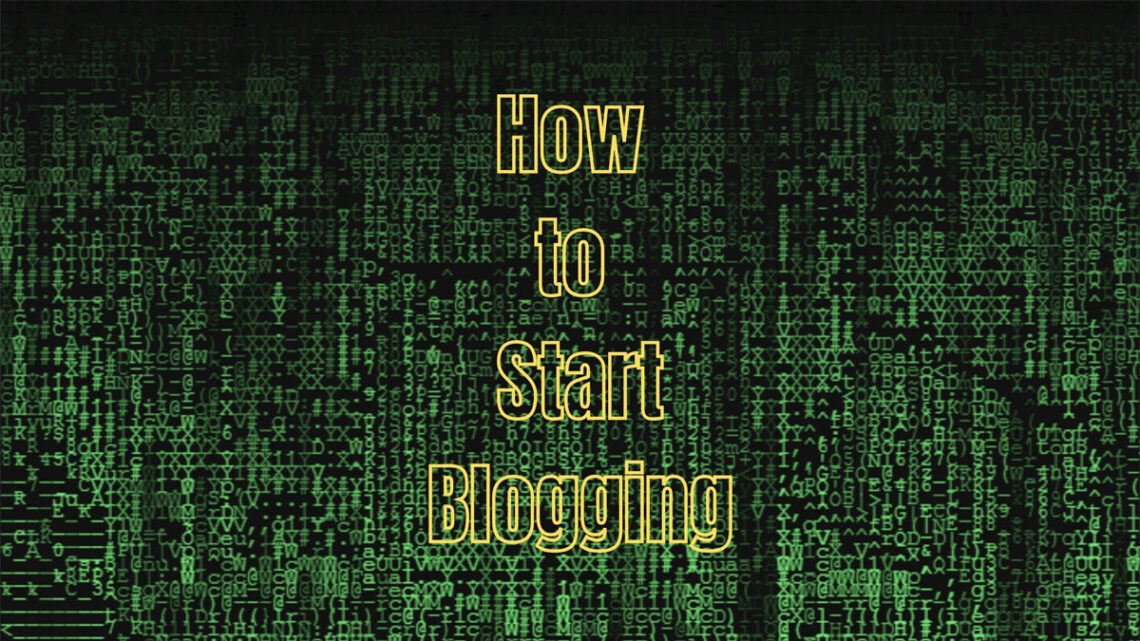 How to Start A Blog: A Guide To Start Blogging Now
Wanna make money from blog? Are you interested to know how to start a blog? If the answer is yes, then you are in the right place. This article is all about how to start your blog and how to monetize. Blogging is a potential career of earning money in this digital era and it shows a successful career.
Blogging is not only just a creative sector but also it generates money. After starting a blog it takes some time to make money but it gives the freedom of doing your own work. Different types of monetization can be added to a blog that makes money in different ways.
If you are ready to learn how to start a blog in seven steps that generate money, then stay with this article. Truly, it will help to start your blog and give a basic idea of doing this conveniently.
Related Article: Earn Money Online in Effective Ways
Related Article: Flipping Websites: A Basic Guide To Know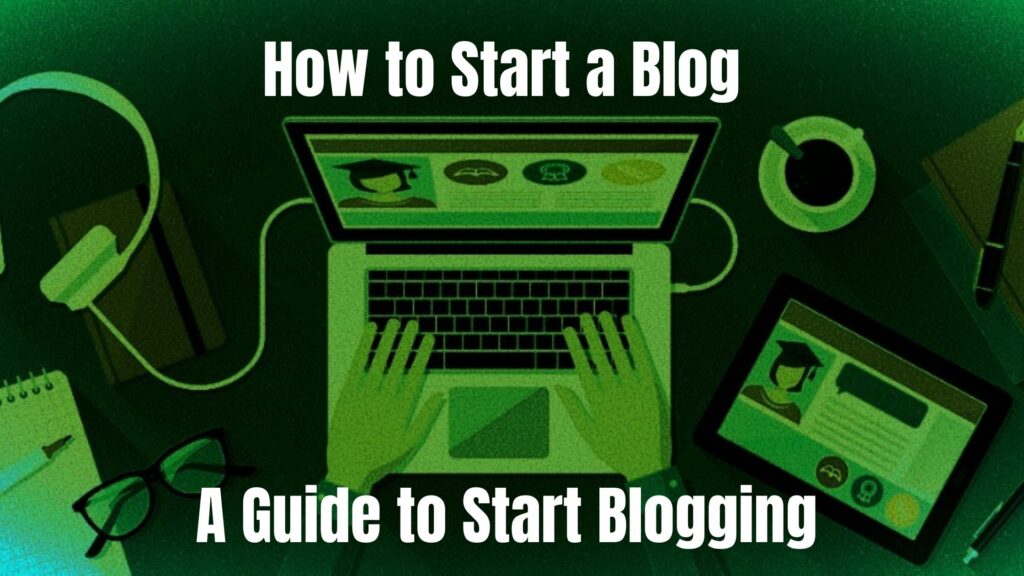 Related Article: The Benefits of Blogging That Make Your Blogging Career
Related Article: The 18 Effective Blogging Tips For Beginners Should Know
A Guide to Start Blogging Now
Here, we are going to know about how to start a blog which would be an effective guide to start blogging now.
Step 1: Select your perfect niche
For making a successful blog, you have to choose a perfect niche that you are interested in.
Choosing your niche decides the future of your blog or website. So selection of a potential niche is very important for everyone to make a money-making blog. You should also choose a niche that has a potential audience interest that makes an opportunity to get enough traffic to your website.
Step 2: Select a domain name
After selecting your niche you have to choose a domain name related to your topic. The title of your blog is what the audience will see first like "yourblogname.com". So it should be related to your niche and also represent a name of brand value.
To select a potential domain name you have to try with a unique name. For searching for a unique domain name you can use Instant Domain Search and always try to choose the (.com) domain.
Step 3: Buy domain and web hosting
In order to create a blog, you have to buy domains from different companies that are providing domain hosting services.
Your next step is to buy web hosting and connect it with your domain. You have to go through domain and web hosting companies to get domain and web hosting services.
You should try to use those web hosting companies which have the following features:
Domain name with SSL (for security)
One-click install for WordPress
Unmetered or unlimited bandwidth
Custom email accounts
Customer support (24/7 live chat)
For getting a good domain and web hosting provider you have to find those features. Here I can recommend some domain hosting providers such as:
Namecheap
GoDaddy
Bluehost
Hostinger
Step 4: Set up WordPress on your website
After getting a domain and web hosting you should install a website building platform. I recommend you to set up WordPress on your website because it is very easy to operate. A lot of free themes including here to make a professional-looking website.
Using WordPress is convenient for users and gives multiple opportunities to create a unique professional website for different purposes. So you should set up WordPress on your website and make your desired potential website.
Related Article: The 11 Best WordPress Themes of 2022
Step 5: Select a theme and design your blog
After setting up WordPress on your website your next step is to select a theme and design your blog. A theme can be both free and paid. There are a lot of free themes in WordPress by which a professional website can be designed very easily.
Different types of free themes can be used as starting options for beginners that help to design your website. As a beginner blogger, you have to design your blog with a free theme that will be a nice opportunity for starting a new blog or website.
There are also different types of paid themes that are more convenient than free themes. And paid themes to provide more effective features for designing websites that make it more professional.
Select an appropriate theme that will be perfect for your website and the theme should be related to your blog. Then design your website with your theme and various types of plugins should be added according to your activity.
Related Article: Best WordPress Themes For Your Blog (And How To Pick)
Step 6: Write content and promote your blog
After designing the theme you have to publish content for your website or blog. Your blog content should be related to your niche and it can be potential content that provides value.
A blog should contain different types of content such as informative content, pillar content, review content, etc.
Informative content is for providing knowledge and information about particular topics which convey information to audiences. Normally informative content is mainly published for giving information to audiences not for providing value.
Pillar content is the main article of the blog which generally contains a lot of information and is also used for versatile monetization. Pillar content can be a major article of the website that helps to monetize with affiliates and other procedures.
Another type of content is review content which is general criticism about something. Review content is an essential part of your website that criticizes something which normally provides value.
After writing content your next job is to spread it to your audiences. You have to promote your blog through different strategies such as social media marketing, email marketing, search engine optimization, etc.
Related Article: Content Writing: How to Become A Content Writer
Related Article: The 11 Best AI Content Generator of 2022
Step 7: Make money from a blog
Making money is the ultimate achievement of making a blog or website. Monetization is the process of converting your blog or website into earning which comes in different ways. There are multiple types of money-making processes from your blog which gives the opportunity to make passive income.
Here are some different types of monetization from your blog:
Affiliate marketing:
One of the most common monetization processes of your blog is affiliate marketing. There are different types of affiliate offers from different companies. So select your blog-related companies and try to be their affiliate partner. After being their affiliate partner get your affiliate link and promote it on your website through different strategies. When sales will occur, you will get an affiliate commission from hosted companies.
Related Article: The 10 Best Affiliate Programs of 2022
You may also read: How to Increase Affiliate Commission: Best Ways to Earn More on Affiliate Marketing
Google AdSense:
Google Adsense is another way of monetization by which you can earn a handsome monthly amount. After signing up on Google Adsense, you have to place a simple code on your website that will identify your content which displays relevant advertisements.
You will earn every time when audiences click on the ads. Google Adsense will pay you monthly when your traffic views and clicks go through to the payment threshold of $100. When your website brings enough traffic, you will earn a huge amount of money from Google Adsense.
Sell related products or services:
You can sell your own products or services on your website that produces money. You not only sell your own products but also sell your niche-related digital or physical products.
Remember, your website is a potential hub of earning that can be a source of selling services too. As an entrepreneur, you should make your website a business hub for selling or buying products or services. By making a business hub your website can be a money-making machine.
Sell particular space for advertisements:
Without using Google Adsense you can also earn money by selling selected space on your website from advertisements of your niche-related companies.
For selling a particular space of your website you have to manage enough traffic on your website. When you have sufficient traffic only then you are able to get advertising opportunities from relevant potential companies.
You can also get advertising chances by using different strategies which give a way to make money from your blog.
Generate leads for other companies:
Lead generation for other companies is another way of earning method from your blog or website. Making several segments on your blog which can be able to generate leads is an incredible way of earning money.
Your niche-related organizations can be a business partner of your lead generation segment. There are adequate opportunities to earn well from your website by generating leads for different companies.
Flip your website:
The website industry is increasing its popularity day by day and it earns value rapidly in the digital industry. Without passive earning from your website by multiple monetization you have the option of selling it at a time and earning a huge amount of money.
Normally this is reasonably logical for making a website for a long time and continuing it. But it is very tough to deny the attractive offer of selling a website. Your website selling price will be 10 to 15 times better than your monthly income from the website.
Some site selling websites:
Flippa – Most popular website market.
FE International – Popular for high-end websites
Empire Flippers – Another one to sell and buy websites
Related Article: The 11 Best Marketplaces for Website Flipping
Related Article: Best Ways to Make Money Online
Final Thoughts
If you're looking to start a blog, this guide will give you everything you need to get started. Indeed, it covers everything from choosing a topic and domain name to setting up your blog and how to monetize it. Once you've followed the steps in this guide, you'll be on your way to becoming a successful blogger. Have a nice journey of blogging.
You may also read: How To Start A Business With No Money
You may also read: Starting YouTube: How to Make A Career on YouTube
You may also read: The 17 Best SEO Tools of 2022 for Professionals