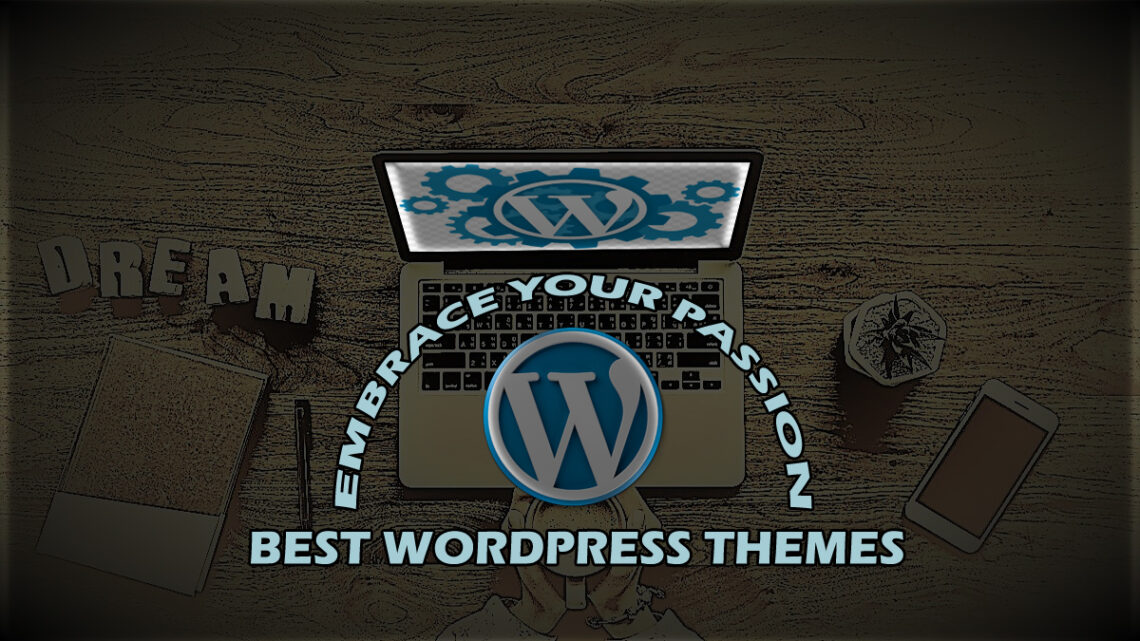 The 11 Best WordPress Themes Of 2023 For Blogging
If you're looking for the best WordPress themes, you've come to the right place. In this article, we'll take a look at some of the best themes available for WordPress. Whether you're looking for a simple, minimalist, or more complex, feature-rich theme, we've covered you.
In this article, we will discuss the best WordPress themes. WordPress is a content management system (CMS) used by millions of people worldwide. It is a trendy platform for creating websites and blogs. There are many reasons why WordPress is so popular, but one of the main reasons is that it is very easy to use. Even people unfamiliar with coding can easily create a beautiful website using WordPress.
There are thousands of WordPress themes available. This can be both a good and a bad thing. It is good because there is a theme for everyone. No matter what your website is about, you will be able to find a WordPress theme that fits your needs. It is terrible because it can be very overwhelming to try to find the perfect theme for your website.
Related Article: How to Start a Blog: A Guide to Start Blogging Now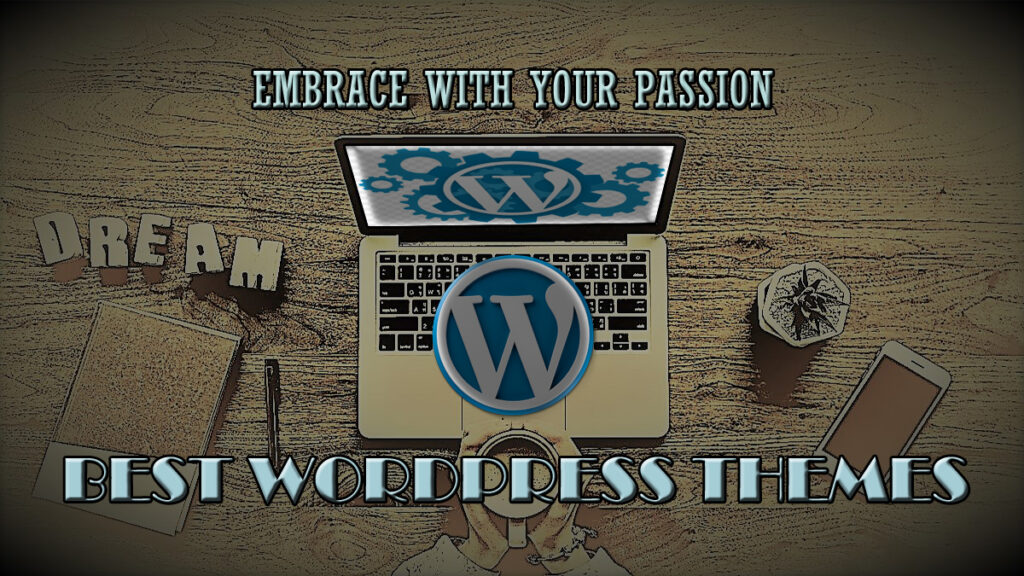 Related Article: Best WordPress Themes For Your Blog (And How To Pick)
In this article, we will talk about the best WordPress themes and their pros and cons. We will be looking at a variety of factors, such as design, functionality, and price. We hope that by the end of this article, you will have a better idea of which WordPress theme is right for you.
1. Astra
Astra is a fast, lightweight, and responsive WordPress theme perfect for creating beautiful websites. It features a modern design and includes several powerful features that make it easy to create a website that looks great on any device.
Among all the WordPress themes, Astra is an extensively prominent and fastest-loading multipurpose WordPress theme. Indeed, it is a great one to create all kinds of websites. If you're establishing a blog, a business website, an eCommerce store, or a niche-related website, you can make your site impressive by using the Astra theme.
Astra is an elegant theme that helps to make versatile types of websites and most importantly supports the design segment of the website magnificently. There are a lot of options to design the whole website manually using versatile color tones. That makes a difference in the look of the website and makes a lucrative one.
2. Avada
A great theme for anyone who wants to create an attractive business website, the Avada WordPress Theme is fully customizable and comes with a lot of features you can use while building your site. Avada is one of the best-selling WordPress themes of all time on Themeforest. A US-based web design team, ThemeFusion create the Avada theme.
Avada is very well known as the switch army knife of WordPress themes. It is a responsive WordPress theme that is excellent and effective for all of your personal and business websites. With more than 30+ homepage demos, Avada makes it easy to create a unique site in no time.
This theme is just one of the many modern, clean and minimal themes available to buy online. Its easy-to-use drag-and-drop editor makes it simple to download, install and update your site with new features provided by theme developers. The Avada WordPress theme comes in 4 different color schemes to choose from, making it ideal for companies who want to showcase their brand in one dominant color whilst using secondary color schemes for accents or borders.
Avada is an effective theme that comes with everything you need to do the job in the best possible way. It supports custom headers, sliders, footers, single elements on any page, and more. It gives users the freedom to set their site in any direction they want. Users can change colors for text or background easily according to their choice despite the fact. And you will have full control over colors when adding multiple colors to the background.
3. Divi
Divi is a popular WordPress theme created by Elegant Themes. It is a multipurpose theme that can be effective for any type of website, from a small business website to a large eCommerce store. One of the best things about Divi is that it is very easy to use and its intelligent features.
Basically, Divi is a WordPress theme that provides a drag-and-drop interface for creating layouts. It is one of the most popular themes for WordPress, with more than 2 million downloads. It is compatible with both free and premium versions of WordPress.
Divi comes with over 200 different modules that allow designers to build custom layouts without any coding skills. With Divi, you can create any type of layout you want – from simple blog posts to complex home pages or landing pages. It is one of the most popular WordPress themes available today. It has a clean and simple design that is easy to maintain, making it perfect for beginners.
Divi is a powerful theme that makes it possible to build any page layout you can imagine. It includes over 40+ pre-made layouts that you can use as-is or customize to suit your needs. This theme also features an advanced grid system and a lot of different modules, giving you the power to create any type of page imaginable.
4. OceanWP
OceanWP is a free WordPress theme for bloggers, designers, and entrepreneurs. It has a clean, modern, and minimal design that is easy to customize. Moreover, it is also a lightweight and wonderful theme that helps to build versatile types of websites as you wish.
OceanWP is the best free WordPress theme on the market today. It has a clean, modern, and minimal design that will help you create awesome websites in no time. The OceanWP team has created it with bloggers, designers, and entrepreneurs in mind and they have made it very easy to customize.
As a multipurpose theme, OceanWp is an effective and versatile one for picking up. Moreover, it also has full WooCommerce compatibility to make an online shop. Furthermore, It's user-friendly and also as well as SEO-friendly. As a result, it helps to increase your rankings position and website visibility in search engines.
5. Ultra
Ultra is a truly multipurpose WordPress theme convenient for all types of websites. Nowadays WordPress is the most popular content management system. The platform has evolved over the years and it now offers a wide range of features to suit different needs. As a WordPress theme, Ultra performs superbly for doing versatile tasks for websites.
Ultra is a new WordPress theme that promises to make your life easier by giving you all the tools you need to create professional websites in no time. The theme comes with a drag-and-drop builder, pre-made layouts, and 6 different page templates which can be customized to suit your website's needs.
The Ultra theme is not without its flaws though. Some people find it difficult to use because of its lack of documentation and tutorials on how to set up certain features like sliders or contact forms.
6. SeedProd
SeedProd is a WordPress theme that is designed with the needs of any type of website in mind. Basically, it is perfect for bloggers, e-commerce stores, and businesses. Most importantly, even non tech users can easily use this theme for making websites with its amazing user friendly options.
The SeedProd theme has a lot of features that are really useful for content writers. It has a responsive layout which means it will look good on any device and screen size. The SeedProd theme also comes with an advanced admin panel which makes it easy to customize your website without having to write code yourself.
There are some downsides to using this WordPress theme though. The main downside is that there are no layouts or demos to choose from when you purchase the theme so you have to start from scratch if you want your website to look good.
Moreover, the visual builder of SeedProd is very effective and user-friendly to design a custom landing page or website. Most importantly, it's very convenient to set up with the drag and drop option. Therefore, designing by SeedProd is a wonderful option for webmasters and others.
7. StudioPress
StudioPress is a WordPress theme that has been around for many years. It was created by a company called StudioPress and it's one of the most popular WordPress themes on the market. Basically, StudioPress is a WordPress theme that has been designed to be a perfect fit for any niche. It's also compatible with all the popular plugins and there are many free themes available as well.
StudioPress is one of the most popular WordPress theme for bloggers and it's also very flexible. It has an impressive selection of customization options and it offers unlimited layouts and design combinations.
What makes StudioPress unique is that it can be efficient for anyone, regardless of their level of expertise or skill set. Whether you're a beginner or advanced user, you'll find StudioPress to be an excellent choice for your website needs!
StudioPress WordPress Theme has been around for many years and is one of the most popular WordPress themes on the market today. It is known for being simple and easy to use, but it also has some disadvantages. One of them is that you can't customize this theme as much as some other themes on the market. The other disadvantage is that there are not as many custom widgets available with this theme.
8. Soledad
Soledad is a WordPress theme that was created specifically for bloggers. It is a very minimalist theme that has a lot of white space, which makes it perfect for those who want to focus on their content. Moreover, it also has a very clean and simple design, which makes it perfect for those who want a modern look for their blog.
There is no doubt that the Soledad theme is a great option for those who are looking for an elegant and professional WordPress theme. It has several features that are sure to appeal to business owners and bloggers alike. However, there are also a few drawbacks to this theme that should be considered before making a purchase.
Soledad is a flexible and modern WordPress theme that is perfect for any blog or website. It is easy to use and customize, and it comes with a ton of features and options. However, there are a few pros and cons to consider before deciding if this theme is right for you.
There are several drawbacks to using the Soledad theme for your WordPress website. Firstly, the premium support of the Soledad theme is limited only to 6 months. Secondly, its massive customization possibilities might overwhelm beginners.
9. Nozama
Nozama is mainly popular as a WordPress WooCommerce theme created to start an online store smartly and shortly. The nicest feature of this theme is it's highly customizable to show your featured products on the homepage. Moreover, it features a mobile-optimized option which means you can offer the best shopping experience to your mobile customers with Nozama.
Another amazing feature of this theme is it also features the option of multiple shop layouts. You can decide how your shop page looks and how it works. The color scheme of this theme can be effortlessly modified through the excellent built-in customizer options. Here the magnificent part is modified colors globally to create a new color scheme or fine-tune the colors of individual theme sections like the header, menu, footer, and more.
Indeed, Nozama is a WordPress theme that promises to help you create a smart and beautiful website in minutes. It's a responsive theme that's easy to use and customize. Nozama is perfect for small businesses, bloggers, and creatives. Moreover, it comes with a built-in portfolio and a variety of customization options.
10. Eclipse
If you want to make a functional website by enhancing your work through a simple theme, then Eclipse is best for you. Basically, it will be a perfect one for photographers and bloggers who want to make a website with a great minimalist look.
Eclipse WordPress theme features a clean, responsive design that adapts to fit your needs and maximizes on your content. It's ideal for photographers and blogger sites. The Eclipse WordPress theme comes with tons of one-click options to customize the look and feel of your site, in addition to countless other customization options.
Indeed, Eclipse is an attractive, clean and professional WordPress theme. With its built-in Page Builder and Visual Composer, you can create stunning layouts without any coding knowledge. The theme is responsive and looks great on various devices. The theme includes CloudPress email support, unlimited colors and more than 200 Google Fonts.
While this responsive design gives the website a quality look, it also changes the functionality of certain parts of viewing your site. For example, if you want to minimize the window size before clicking a link or viewing an image, then it would not work due to the fact that your browser has to be wide enough for the link and image.
11. Inspiro
Inspiro WordPress theme is one of the best premium WordPress themes for business websites. It comes with a suite of professional-looking templates, powerful features, and loads of customization options. The Inspiro WordPress theme offers several features that help you showcase your products and services in the most effective way possible.
Inspiro is a WordPress theme that has a goal of creating a clean and professional website. It features an awesome visual grid system, which allows you to create a stunning layout for your website. It has a nice color palette with lots of contrast between colors. The theme also comes with a number of features that will help you build an effective and successful website.
Indeed, Inspiro is a popular and well-designed WordPress theme for agencies, freelancers, and small businesses. Moreover, it comes with multiple features that make it a great choice for agencies and freelancers who want to showcase their work.
Moreover, Inspiro is a premium WordPress theme for WooCommerce that is fully responsive and SEO optimized. It comes with a powerful Admin Panel which allows the user to manage their store in an easy and user-friendly way.
Inspiro is one of the most popular themes on Themeforest. Probably, it has been downloaded 1 million times by WordPress users all over the world. In spite of having a lot of positives, it has some drawbacks too. You have to purchase their full version if you want to unlock all the features on the site.
Related Article: Best WordPress Themes For Your Blog (And How To Pick)
You may also read: AdCreative.ai Review: The Ultimate AI Advertising Tool
Conclusion
Indeed, all of these WordPress themes are very popular in recent times and also they are well designed with their excellent features. When it comes to blogging, WordPress is the best platform with these effective themes. WordPress is also very popular among bloggers because of its many features and versatile functions. It's easy to use, it has a huge community and library of themes and plugins, which means you don't have to worry about your website. And all of these amazing themes give you the best possible outcomes in their desired sectors.
Related Article: The Benefits of Blogging That Make Your Blogging Career
Thanks for being with us. Stay tuned.