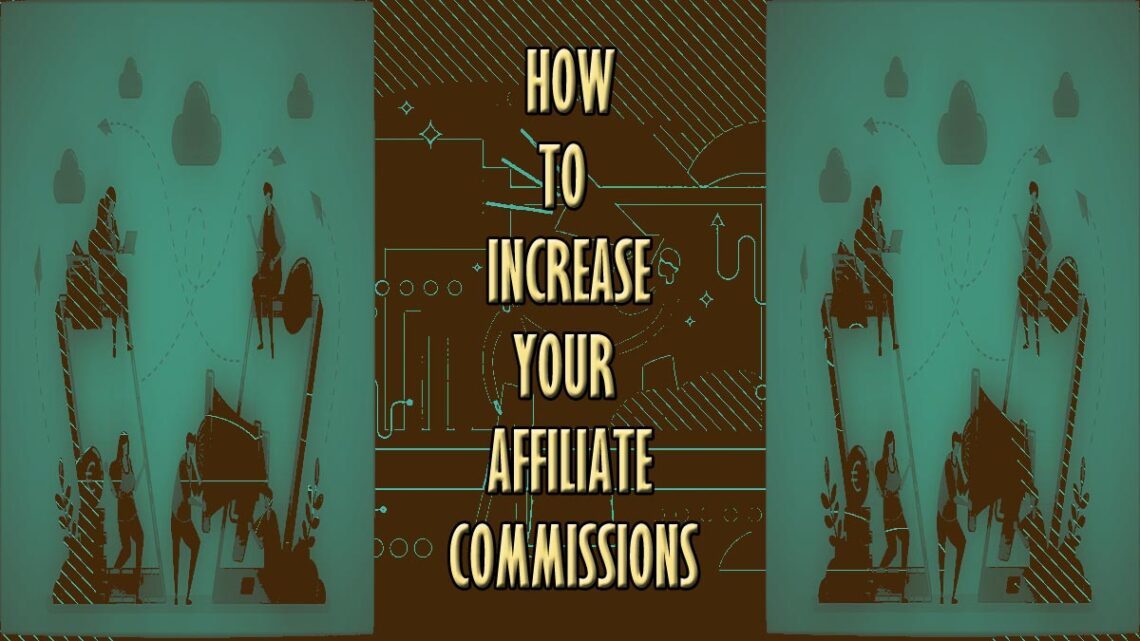 How to Increase Affiliate Commission: Best Ways to Earn More on Affiliate Marketing
If you are an online entrepreneur or affiliate marketer, there is a good chance that you will at some point be tasked with increasing the affiliate commission. As a digital marketer, you should have to know how to increase affiliate commission and sales. After all, why would you continue to work so hard if you aren't making enough money? Basically, this article is all about how to increase affiliate commission and how it works.
Affiliate marketing is one of the most influential and common digital marketing strategies. However, as with any business, there are always ways to tweak things and make them more beneficial for everyone involved. The following list contains some essential tips on how to increase affiliate commission and sales. Read on to find out more!
As an affiliate, your primary goal is to drive sales. After all, the more sales you generate, the more commission you earn. There are a number of effective strategies you can use to increase affiliate sales and earn more affiliate commission. Here, we are discussing some of the most effective tips to follow.
Related Article: The 10 Best Affiliate Programs of 2022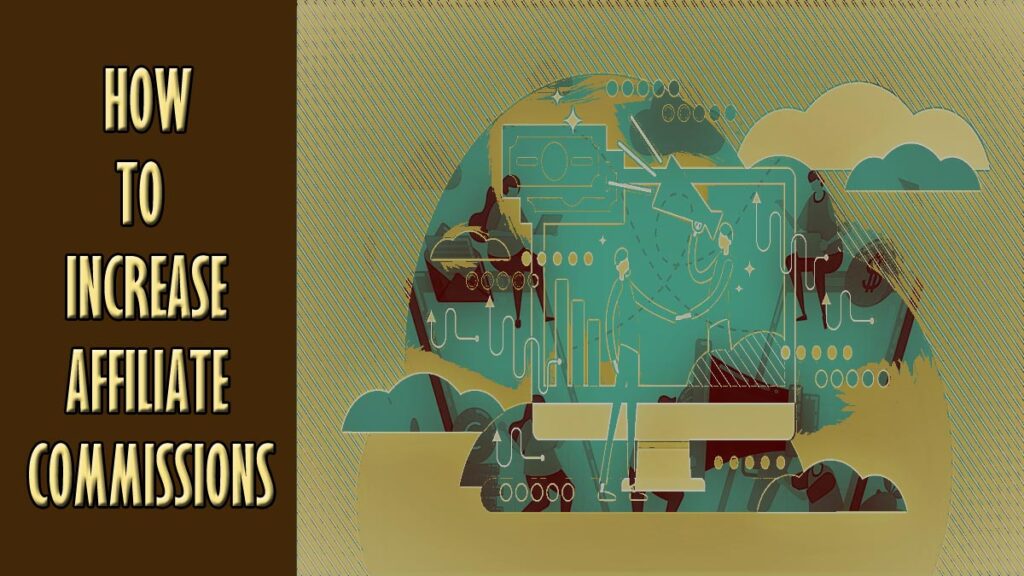 You may also read: Best Ways to Make Money Online
To know more about Affiliate Marketing. Click Here>>>
1. Promote Products That Offer A High Commission
The commission you earn per sale is an important factor to consider when choosing which products to promote. If you choose products with a high commission rate, then obviously you will get a handsome amount of commission. Basically, the higher-priced items typically offer a higher commission, so they can be more lucrative for you in the long run.
Therefore, you want to promote products that offer a high commission as an affiliate marketer, Why? Because this means more money in your pocket.
There are a few things to look for when choosing a product to promote:
1. The product should be something that you believe in. If you don't believe in the product, you won't be able to sell it.
2. The product should be something that is in demand. If no one is looking for the product, you won't be able to make any sales.
3. The product should offer a high commission. This is the most important factor, as it will determine how much money you make from each sale.
When you find a product that meets all of these criteria, you'll be on your way to making some serious money as an affiliate marketer!
2. Use A Personalized Approach
As a matter of fact, the company and affiliates should feel like partners. It is very necessary to take the time to get to know about affiliate marketing. This will help you to know about the specific needs and audience which is a great approach to start.
In a world where the customer is always right, it's important to remember to take a personalized approach with each and every client. By customizing each interaction and truly listening to what the customer is saying, you'll build a rapport that will last.
Nowadays, Online reviews can make or break a business in the digital world. Basically, it's more important than ever to take a personalized approach with each customer. By getting to know them on a deeper level, you can build a relationship of trust that will keep them coming back.
In a world where there's always someone new to talk to, it's important to remember that each person is unique and deserves a personalized approach. By taking the time to learn about their individual needs, you'll stand out from the crowd and keep them coming back.
3. Focus on Quality Over Quantity
It's better to have a small number of high-quality affiliates than a large number of low-quality ones. Make sure the affiliates are well-suited to the brand and that they have a sizable audience that is likely to be interested in the products or services.
In a world where we are constantly bombarded with choices, it can be easy to get caught up in the trap of quantity over quality. With so many options available to us, it's easy to choose the cheapest or the most convenient option without really considering whether it's the best option.
But when it comes to the things that are important to us, it's important to focus on quality over quantity. A few well-made, high-quality items that we love and use often are worth more to us than a bunch of cheap, low-quality items that we never use or that fall apart quickly.
It's also important to remember that quality often comes at a price. But even if we have to pay a little bit more for something, it's often worth it in the long run because we'll get more use and enjoyment out of it.
So the next time you're faced with a choice, take a moment to consider whether you're better off with a high-quality option or a cheap, low-quality option. Chances are, you'll be happier with the former.
4. Offer Exclusive Deals
One way to do this is by offering bonuses to people who purchase products through your affiliate links. For example, you could offer a free ebook or video course when people purchase a product through your link. This will not only increase the number of sales that you make, but it will also increase the amount of money that you earn per sale.
Basically, giving exclusive deals and discounts is a great way to incentivize them to promote your products. This could be something like a percentage-off coupon or a free shipping code.
As a small business owner, you know that offering exclusive deals is a great way to bring in new customers and boost sales. But what's the best way to go about it? Offering exclusive deals is a magical way to grow your small business. Just make sure to do it right and you'll see the results in no time.
There are a few things to keep in mind when offering exclusive deals. First, make sure the deal is truly exclusive. This means it's not available anywhere else and it's only for a limited time. Secondly, promote the deal heavily. Use social media, email marketing, and even old-fashioned word of mouth to get the word out.
Finally, don't forget to follow up with customers after they take advantage of your exclusive deal. A simple thank-you note or phone call can go a long way in building customer loyalty.
5. Make It Easy To Buy
You want customers to buy from you. But if they can't find what they're looking for, or the purchase process is complicated, they'll go elsewhere. That's why it's important to make it easy for customers to buy from you.
There are a few things you can do to make it easy for customers to buy from you:
1. Use clear and concise language
When you're writing product descriptions, use clear and concise language. Don't use jargon or technical terms that customers might not understand.
2. Make your products easy to find
Organize your website so customers can easily find the products they're looking for. Use clear product categories and subcategories, and include search functionality on your site.
3. Use large, high-quality images
Use large, high-quality images of your products on your website. Customers should be able to see what they're buying before they add it to their cart.
4. Offer multiple payment options
Offer multiple payment options on your website, including credit cards, PayPal, and other popular payment methods. This will make it easy for customers to pay for their purchase, no matter what their preferred payment method
6. Make Standard Content
When it comes to online marketing, "content is king." But what does that really mean? In a nutshell, it means that the quality and quantity of the content on your website are one of the most important factors in determining your site's success.
Content is what helps you attract visitors to your site and keep them coming back. It's also what helps you rank high in search engine results, which can lead to more traffic and more customers.
Creating great content isn't always easy, but it's worth it. Here are some tips for making sure your content is up to par:
1. Write for your audience
Who are you trying to reach with your content? Write with them in mind. Use language that they'll understand and address their needs.
2. Make it interesting
Your content needs to be more than just a list of facts. Write in a way that's engaging and easy to read. Use headlines and subheadings to break up the text, and include images, videos, and infographics to add visual interest.
3. Keep it fresh
Your content should be regularly updated with fresh, relevant information. If your site is starting to feel stale, it's time.
Related Article: Content Writing: How to Become A Content Writer
You may also read: The 11 Best AI Content Generator of 2022
7. Be Trustworthy To Your Audience
It is very necessary to be trustworthy to your audience by always giving them accurate information. Be sure to do your research and cite your sources. If you make a claim, be sure to back it up with evidence. Be clear and concise in your content making, and avoid using jargon.
Be respectful of your audience's time and attention by keeping your articles focused and to the point. When in doubt, err on the side of transparency and disclose any potential conflicts of interest.
Lastly, remember that your audience is composed of individuals with their own experiences, perspectives, and beliefs. So be considerate of this diversity when crafting your message.
8. Make a Variety of Ads
A vendor will often give you a selection of advertising to utilize on your website, on social media, and in emails. Keep in mind that if they don't, you'll have to do everything. Even if they give you some assets, you should still make your own advertising in order to differentiate yourself from the affiliate competitors.
Once you have a strong collection of advertising, you should switch them up periodically and test various iterations to determine which resonates best with your target audience. Before you find the optimal formula, it could take some time, and you might also discover that you need to continuously rotate adverts.
Most businesses use some form of advertising to promote their products or services. But with the vast array of advertising options available, how do you choose which ones to use?
Here are a few factors to consider when planning your advertising strategy:
1. Your audience
Who are you trying to reach with your message? Consider what media they use and what type of messaging will resonate with them.
2. Your budget
Advertising can be expensive, so you'll need to set a realistic budget for your campaign.
3. Your goals
What do you hope to achieve with your advertising? Whether it's increasing brand awareness, generating leads, or boosting sales, make sure your goals are clear before you start planning your campaign.
Once you've considered these factors, you can start to narrow down your options and develop a plan that will work best for your business.
9. Writing Reviews And Creating Video Content
Another way to increase affiliate sales and commission is by writing reviews and creating video content that promotes the products. This is a superb way to convert your customers rapidly within a short duration.
Nowadays, reviewing content is a powerful strategy to make more affiliate sales and commissions. The conversion rate of the review content or video is more engaging to the audience which is a great way to increase your business quickly.
In this digital era, people want to know about reviews before purchasing. So, this is an effective way to engage with more traffic. By doing this, you can attract more people to click on your links and make a purchase.
You may also read: How to Start a Blog: A Guide to Start Blogging Now
You may also read: Best WordPress Themes For Your Blog (And How To Pick)
Conclusion
Indeed, affiliate marketing is a great way to make money online. By finding and promoting products relevant to your niche, you can earn a commission on every sale you make. However, in order to be successful, you need to know how to increase affiliate commission and sales.
Finally, you can increase affiliate sales by staying up to date with the latest trends in your niche. By knowing what products are popular and in demand, you can ensure that you are promoting products that people actually want to buy. Hopefully, you can start earning more money through affiliate marketing with these effective tips which are helpful for knowing how to increase affiliate commission and sales.
In this article, we were trying to discuss the best ways to earn your affiliate commission and sales. By following these effective tips, you can increase your affiliate sales and earn more commission. Remember to focus on quality over quantity and always offer a personalized approach.
Do you have any other tips for increasing affiliate sales? Feel free to share them in the comments below!
Thanks for being with us.
You may also read: Earn Money Online in Effective Ways